Blog
---
JACANA DUCK HUNTING REPORT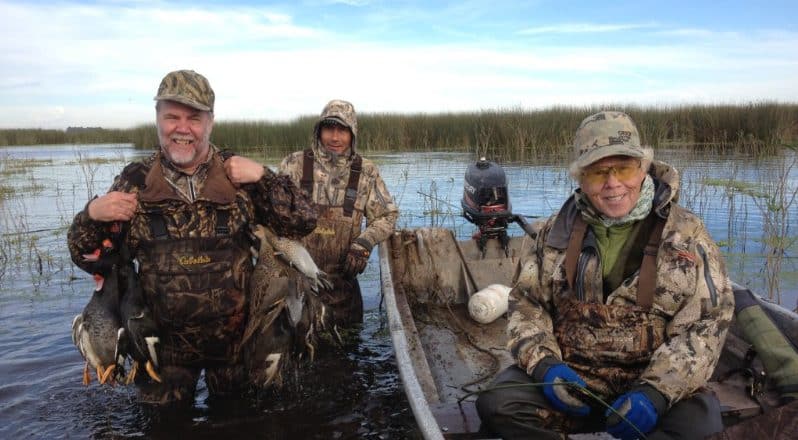 Duck season has come to an end at Jacana Lodge. During March and April we had record rainfall across most of the country, and our area was no exception. Fortunately, by early winter the rains diminished and the water levels slowly decreased. We saw impressive numbers of ducks, but they had so much food and habitat to move into that it was difficult to pinpoint them in the blinds.
I would say that in general the season went from so-so to very good. July was the best month—with water levels returning to normal it was easier to find the birds. We had to scout more than usual and we used boats to get closer to the best locations. Getting stuck in the mud and using trailers pulled by tractors was a weekly ordeal. As you could imagine, this all took a toll on the staff, and I'm very proud of them for their hard work during an intense season!
We encountered more rosy billed pochards than any other duck. As the season advanced, more and more flocks of rosys passed through the area on their northward migrations. Silver teals were the second most prolific bird we shot. This duck loves the deep water and could be found in big numbers during any given shooting session. We didn't see as many pintails as in previous years, and the rest of the species we typically find were equally spread thin.
We are already thinking about 2015, and look forward to seeing you next year.
Best regards,
Charlie Lanusse
Jacana Lodge Manager
Picture Gallery