OTHER SPORTING HORIZONS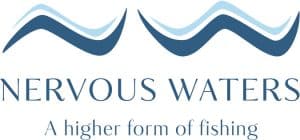 Interested in variety? Look no further. In addition to David Denies' broad bird hunting offerings our sister company, Red Stag Patagonia, outfits some of the best Red Stag hunts in both Argentina and Chile. All of Red Stag's hunts are fair chase, open country hunts in universally magnificent terrain, and their success rate speaks for itself. In addition to stags, RSP has some of the best free range Black Buck and Axis Deer hunting in South America. Whether you're targeting a trophy, searching for a representative animal, or just want to hunt big game in un-pressured new terrain, Red Stag Patagonia will confidently guide you to success.
If, on the other hand, flyfishing is your passion—consider the Nervous Waters family of lodges. Nervous Waters is the leader in international flyfishing destinations, with nine special lodges spread out across Argentina, Chile, and the Bahamas. We offer seasonal cast & blast opportunities and a plethora of coveted gamefish including bones and tarpon, sea-run and resident brown trout, rainbow trout, and golden dorado, pacu, and pira pita. Nervous Waters has played host to thousands of anglers since 1984. Contact us to add your name to our growing list of satisfied guests.
David Denies, Nervous Waters, and Red Stag Patagonia are all owned and operated by the same company, and each operation is dedicated to making your outdoor experience fun, memorable, and productive. But don't just take our word for it. Ask those who've made the trip. We'd be happy to put you in touch with many, many sportsmen and -women who've made it a "habit" to come and hunt and fish with us annually.
Our Ancestry

David Denies was the first outfitter in Córdoba.

Explore

Our Staff

Meet the Team

Explore

Why Hunt With Us?

Since 1982, the David Denies family of lodges has delivered Argentina's many shooting treasures to sportsmen from around he world.

Explore