Blog
---
Shooting Shows 2015 Agenda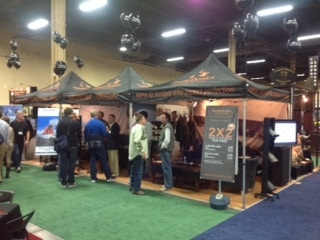 This time of year, we often get so wrapped up in the Holiday spirit that we forget to look ahead to the New Year. While it is important to enjoy celebrating with friends and family now, with just a little pre-planning you can make certain that you'll be prepared to attend two important events in 2015.
It is time to start planning for the winter Safari Club shows, two of the greatest expositions of sporting travel and hunting culture of the year.
David Denies will be attending both the Dallas and Las Vegas Safari Club shows. Safari Club is always a great time for you to meet our lodge managers and field staffers face to face, we will have show only specials, games of chance, give aways and more. Hotels rooms are always at a premium for the Safari Club shows-book your hotel and travel now to avoid being left out.