Blog
---
Making a difference – Social Work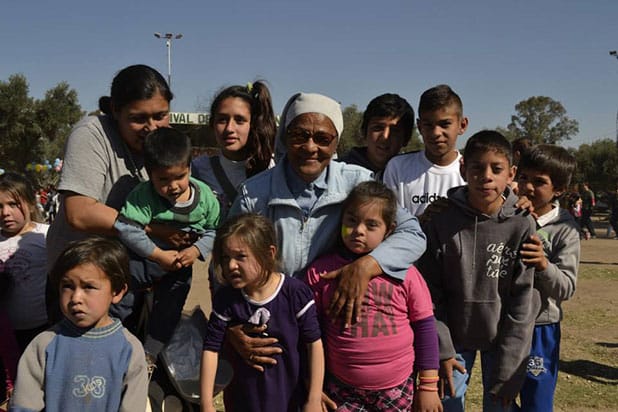 On August 30, Gisela, in charge of David Denies social responsibility in Cordoba, helped organize a big party for the children from the community centers and surrounding areas.
A group of volunteers came up with the idea back in July. And so far the campaign has succeeded in gathering more volunteers and collecting toys, candy, food, and drinks for the big event. We've also received collaboration from local schools, institutions, companies and stores.
Everything that arrived was welcomed. Then, the day came.
"It was incredible," says Gisela. Almost 2,000 children assisted, not only the kids from the Foundation centers, but a bus also picked up kids from 12 nearby villages.
"We gave them beverages, 'alfajores,' and food that we know children love. Then, we raffled 100 big toys. There was a clown doing a show, a theatrical play, games, music, dancing, and balloons. When the celebration came to an end, each kid received a bag with toys and candy."
More than 100 volunteers took part in the organization of this memorable day. A Cordoba-based TV crew was even there to record the event.
David Denies had an essential role, as well. I want to thank all the staff at David Denies for their continuous support of the Misión Esperanza foundation. Sister Theresa is incredibly thankful. It's been 10 years since the last time a celebration of this caliber took place here.