Blog
---
Córdoba Dove Hunting – Season Opening Report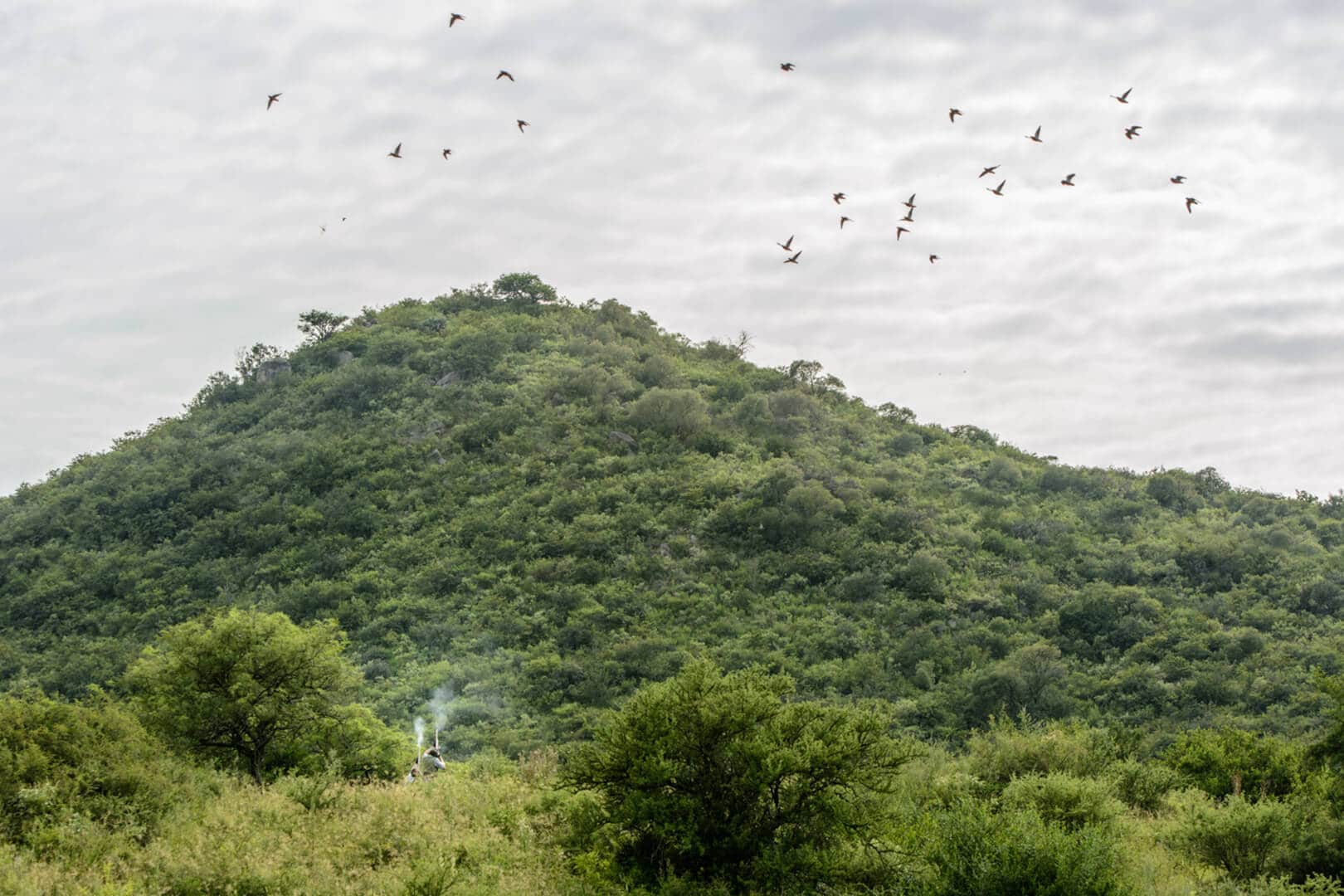 Hello everyone! This is Joaquin Dartiguelongue, David Denies' Head Guide in the Córdoba region of Argentina. As you may know, after twenty very long months without operating, all of us at David Denies are very excited to be able to welcome back our shooting guests to go out in the fields to do what we love most.
Let's talk a bit about the hunting this month- January 2022. All three of our dove hunting lodges in Cordoba (Pica Zuro, La Dormida, and Córdoba Lodges) had a very similar program with regard to the distances to the roosts and the volume of the hunting. This month, we've been having a very good dove volume in the hills, with waves and waves of birds moving across the broken terrain, so we've arranged a schedule that allows us to have a good rotation system while managing the shooting resource.
On arrival and departure days, when clients usually hunt half day, we are hunting the hills, which are about 30-45 minutes from the lodges, allowing the hunters to easily shoot between 10 and 20 boxes in very challenging shooting situations. During the full days of hunting, we go out to the feedlots, or the flats, which are about 60-90 minutes away from the lodges. There we find better volumes and one can shoot literally as much as they wish. We have been doing a lot of teaching this month and you can take a "class" with one of our guides to improve your shooting technique and percentage. It's not always all about the volume- sometimes it's best to take advantage of the environment in order to get better, and you still get to shoot all you want!
Weather-wise, January has been particularly one the driest and hottest in the past 50 years, with over 10 days in a row with temperatures over 105 degrees F (40 Cº), and almost 2 months without rain. This means the weather conditions have not been the best, but fortunately, we were able to hunt anyway, with lots of water and a keen eye towards staying in the breeze and shade.
The daily program has gone as follows this month: Wake-up call is at 7 am, followed by a hearty breakfast. We leave the lodge at 8 am, that way we are always hunting by 9.30. At midday, or around 12.30, we take a break for lunch which takes place in the fields, enjoying a traditional Argentinean asado coupled with excellent wines. After lunch and a short siesta, we go out to hunt again around 2:30 pm, until the hunters decide it is time to quit- and we return to the lodge for massages, appetizers, drinks, hot tub, and relax time at our beautiful lodges.
Again, it's a pleasure to have everyone back, and if we haven't seen you yet- we can't wait to see you soon!
Joaquin Dartiguelongue
Shooting Guide & Instructor