Blog
---
Argentina & Uruguay News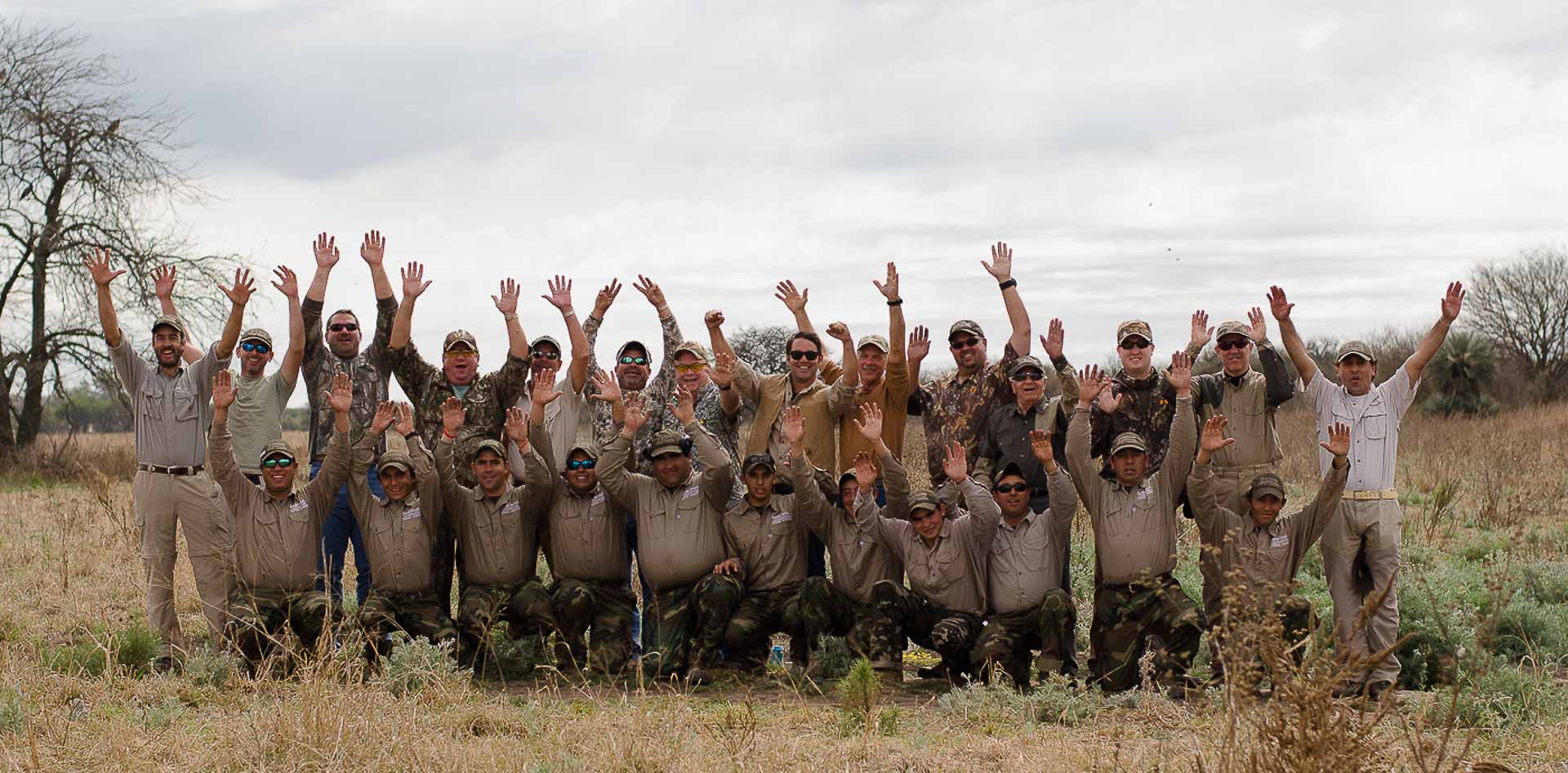 The years 2020 and 2021 will certainly be long remembered for their challenges and in many cases despair. Nevertheless, we hope that now is the right time for us all to take on a more optimistic worldview given that vaccines are beginning to be distributed. We hope we will see relaxed travel restrictions and a rapid return to normalcy at our lodges and around the globe.
While many businesses have been decimated by the virus and the economic consequences that followed in its wake, we are glad to report that we are weathering the COVID-19 storm well. Rest assured that at David Denies the work has never ceased, even though we were unable to host shooting guests during this unfortunate period. We have used this long break of many months to make a number of improvements to our programs and take on maintenance and renovation projects that have long been on our "to-do'' lists.
Read on about all of the exciting changes we have happening in Argentina and Uruguay so that we will be ready to host you and your friends and family just as soon as they allow us to throw the doors open!
---
1.
New Duck Hunting Lodge for 2022 – Los Picazos
With the duck hunting success we have achieved both at Jacana and Los Crestones lodges, we have reached the stage where we are booked fully for duck hunts season after season, leaving many of our clients and friends on the outside looking in.
After months of research and many more months of preparation, we are happy to announce the opening of Los Picazos Lodge– the newest offering in the David Denies collection of the planet's finest hunting and shooting destinations. Our clients have told us that the dedicated waterfowler hunter wants to be able to pursue ducks two times a day- that they were not interested in the "mixed bag" hunt… Los Picazos will offer just that, two duck hunts a day with the opportunity for big bags on decoying ducks every single day.
Like our other lodges, Los Picazos will be a full-service lodge that is ideal for small parties. The classic Argentine pampas ranch house, which dates back to 1919- has been renovated to accommodate 6 hunters, with two twin rooms and two single rooms, plus salons and living areas that make for perfect areas for lounging between outings. Hunts take place right on the Picazos property or nearby where the Rio Salado supplies water to the surrounding region's myriad marshes.
The other great feature about this new lodge destination is easy accessibility- located just 1.5 hours from the international airport in Buenos Aires, you can land in Argentina at 8 am and be hunting just after lunch. Keep an eye out for more information- but make reservations soon—Los Picazos will fill up quickly just like the others!!
2.
New Dove & Pigeon Lodge for 2022 – Santiago del Estero
We are also very excited to announce a NEW lodge that will offer some of Argentina's finest dove and pigeon shooting: our Santiago del Estero Lodge is scheduled to open in May of 2022. Shooting in this area is like going back in time; you can find millions of birds (literally) near the lodge, so drive times are going to be short.
We are currently refurbishing the entire lodge to our luxurious standards, with 14 spacious guest rooms, all based on private occupancy. The season will be year-round, with pigeons concentrated in the winter months. Stay tuned for more news on this exciting project!!
3.
Duck Hunting in Uruguay is back
After many months of lockdown Uruguay, like almost every other nation on the globe, is preparing to emerge from the fog of the Covid pandemic, and we await good news there.
But first, it is worth noting that after several years of political tomfoolery over waterfowl hunting, Uruguay will again allow DUCK HUNTING. You may recall reading that the duck seasons were closed via political fiat several years ago, but brighter minds have prevailed, seeing waterfowl as the renewable resource they have always been, and we will be able to return to the marshes as part of our popular mixed bag programs in Uruguay. Ducks, doves, partridge, pigeons -all from the same location with great food, lodging, and dogs- who could ask for more?!
Secondly, we are advised that American Airlines is still considering a plan to reinstate its popular Miami to Montevideo service as soon as the Covid numbers allow them to fly. This may not be until just prior to the hunting seasons (early May) but we are hopeful and we feel as if we are creeping closer to getting back to the business of enjoying the outdoors again in attractive Uruguay.
Speaking of Covid, Uruguay had very little trouble with the coronavirus and relatively very few cases. For example, Uruguay had fewer cases than the state of North Dakota, even though they have almost four times the population.
4.
What we have been up to…
While we wait for clearance from various governments about international travel, we have not missed a beat and our staff has undertaken lodge renovation projects, painting, adding bathrooms, updating guest rooms, and cleaning vehicles, equipment, and guns like never before. Expect to see some new features on your next visit, and note that our lodges will sparkle more than ever before.
---
While it has pained us to have had all this time away from our loyal clients and friends, we want to express how thankful we are, and although many borders have not yet reopened, we feel that like the sunrise, those opportunities are just over the horizon. We are as ready to get back in the field as you are to get here; until that time, please be safe and keep an eye out for more news from this part of the world.
Warmly,
The David Denies Staff